2019 permit year events:
Volunteer sampling in Little Conestoga Watershed took place to undergo training through the Lancaster County Conservation District to help obtain water samples at the Nitrate Plant from the Little Conestoga. http://lancasterwatersheds.org/volunteer-water-quality-monitoring/
Stormwater inlet cleaning took in the spring and after fall. Cleaning and improvements to East Petersburg stormwater system continued.
Stormwater inlet repair- old and failing stormwater infrastructure were repaired and replaced.
East Petersburg Borough Best Management Practices (BMP) inspections and maintenance were continued.
Post Construction Stormwater Management (PCSM) inspections of all BMP's put into place after 2003 require a National Pollutant Discharge Elimination System NPDES permit.
Little Conestoga Watershed Alliance meetings took place the 4th Wednesday of every month at 5:30 p.m. at 1383 Arcadia Road, Lancaster, PA 17601.
Lancaster Water Week was held Sunday, June 2, through Saturday, June 8.
East Petersburg Borough continuet to apply their Best Management Practices (BMP's) to cleaning up the storm basins by performing routine trash clean-up.
East Petersburg Borough routinely inspect and cleans the stormwater conveyance system throughout the Borough.  Parts of that conveyance system include not only gutters, inlets and pipes , but also the catch basins and channelized swales located within the Borough.  As part of those routine inspections , the condition of the basin is tracked along with maintenance that needs to be done and all trash and debris removed.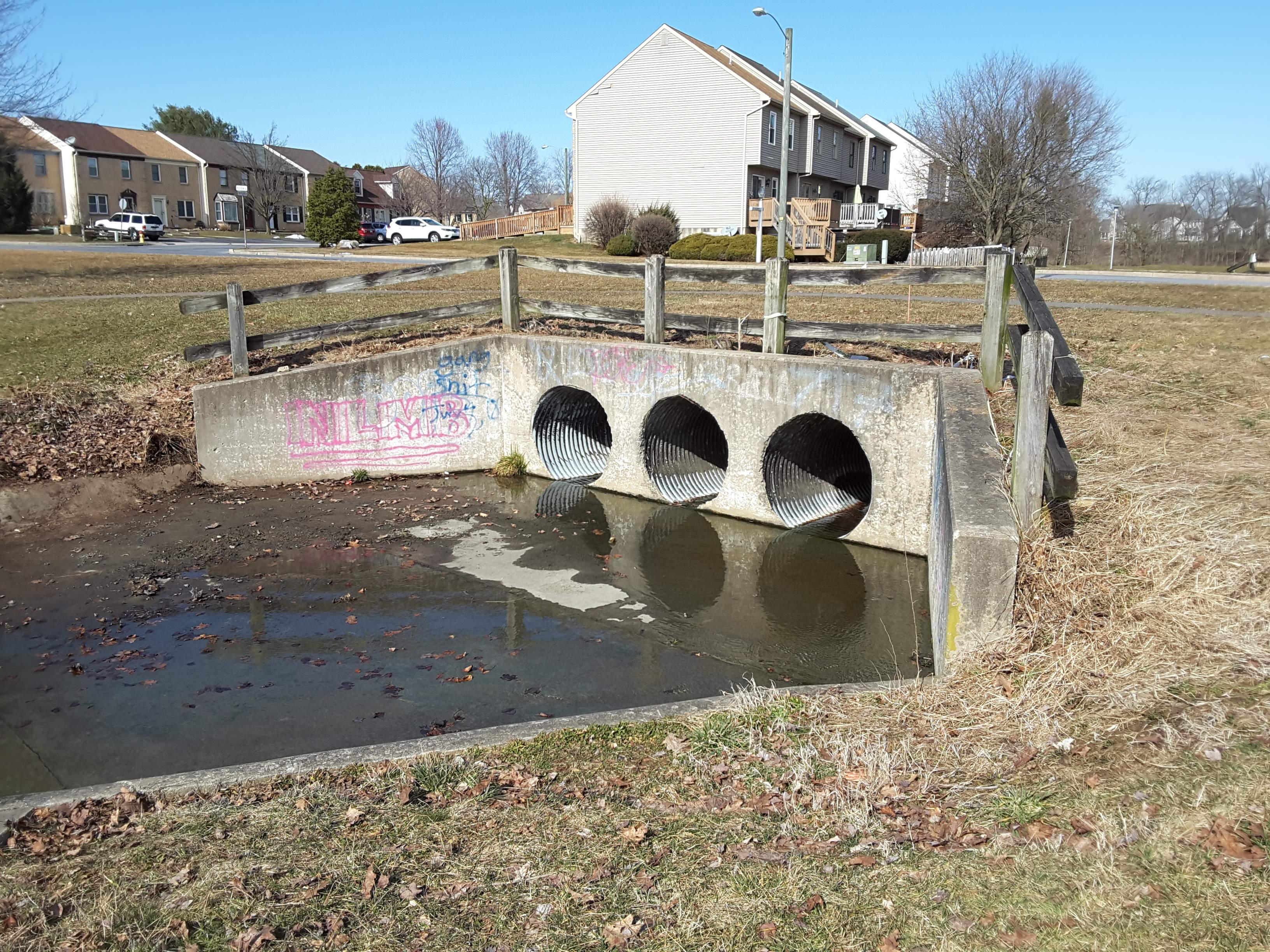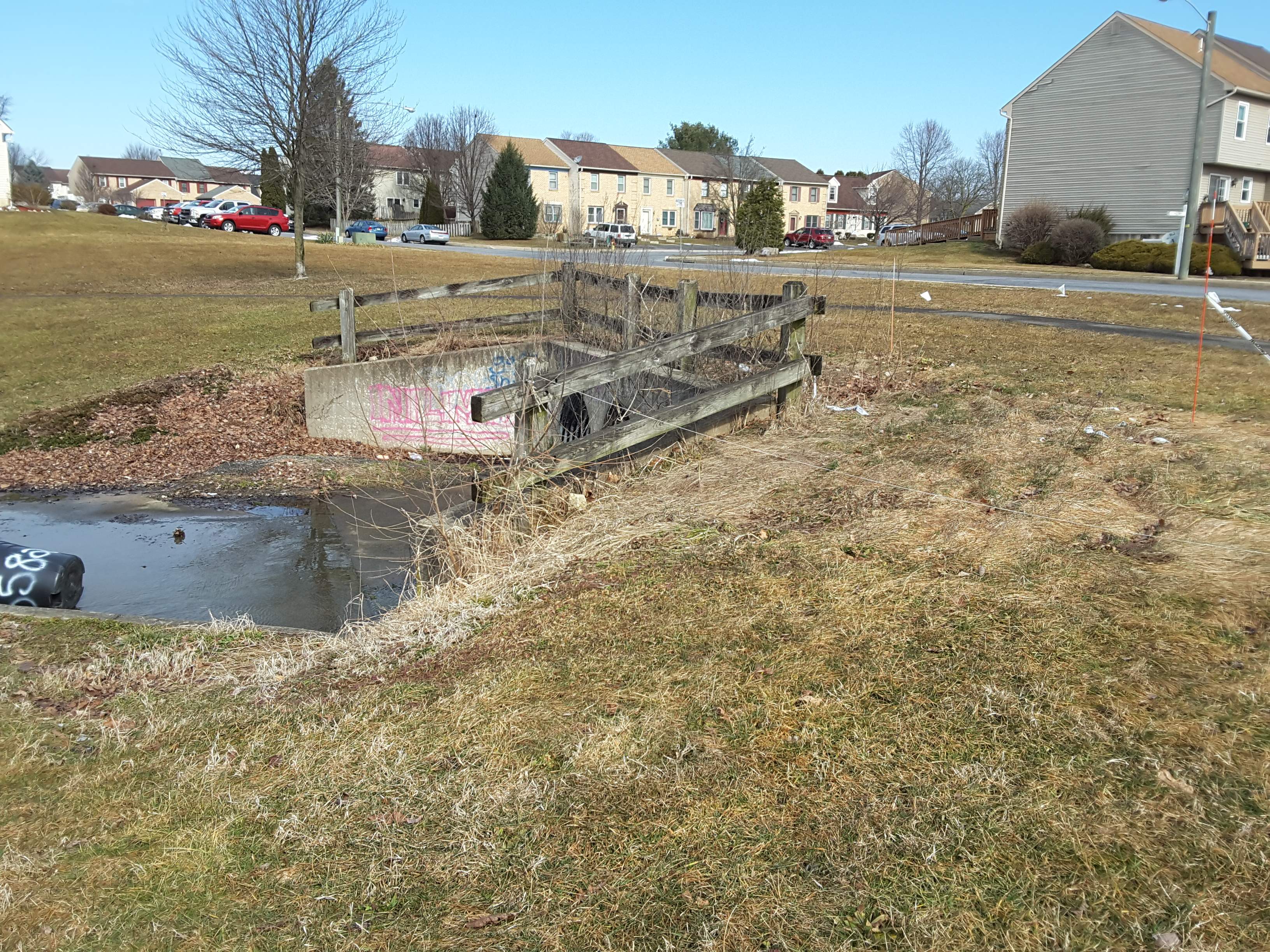 BEFORE                                                                      AFTER
BEFORE                                                                      AFTER
Nitrate Plant Maintenance and Planting Day
On June 1st 2019, as part of Lancaster Water Week, the LCWA and East Petersburg Borough held a spring planting/maintenance day at the East Petersburg Borough Rain Gardens located at the Nitrate Plant – 2899 Graystone Road, East Petersburg, PA.
The plan was to do any weeding, clean up of the beds, identify plants/trees that need help and to plant 10 trees and 5 shrubs.  All of this was accomplished with about 15 Volunteers.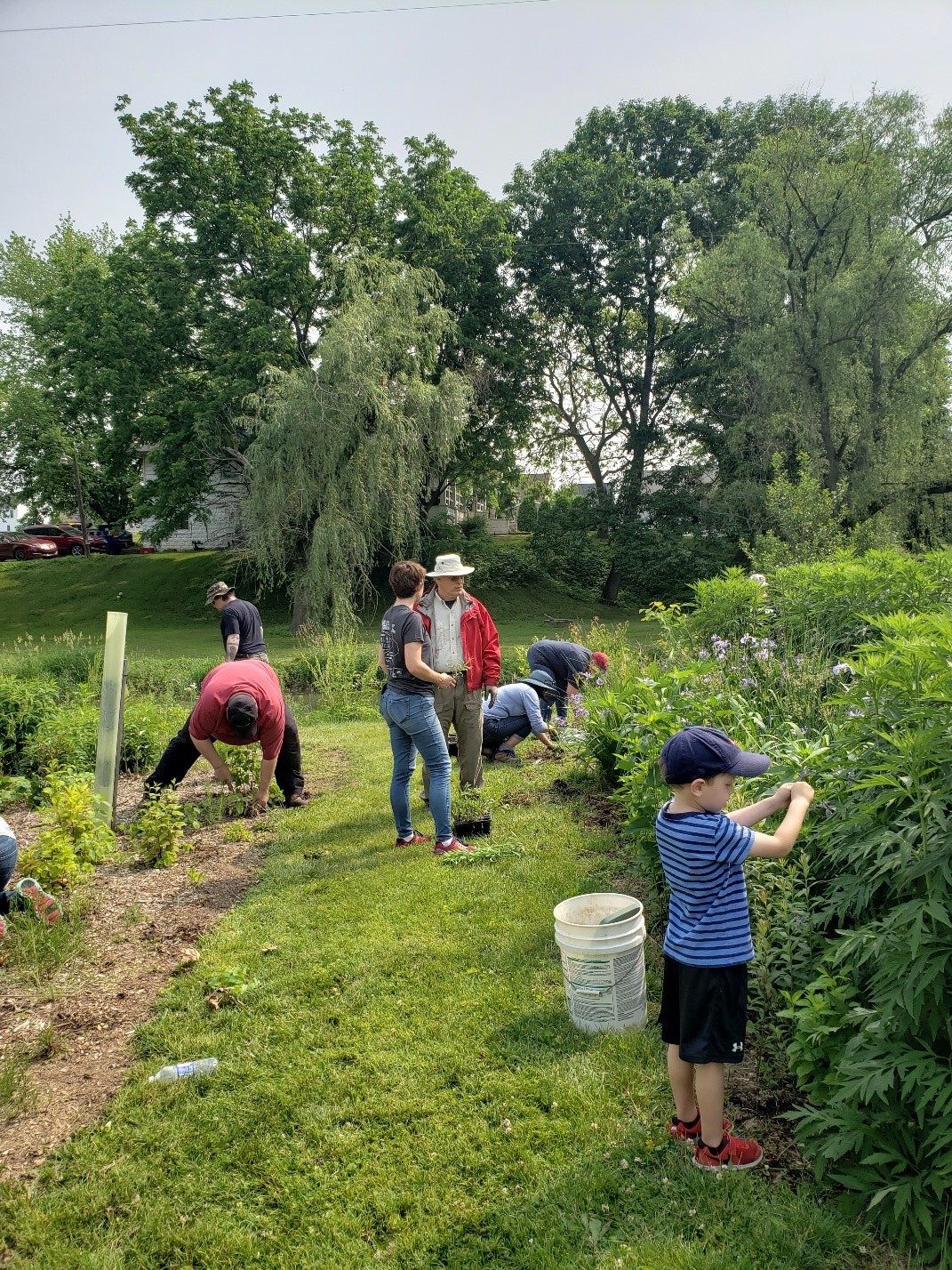 Also check the Lancaster Water Week website: